Worcester Academy group chosen to work with NASA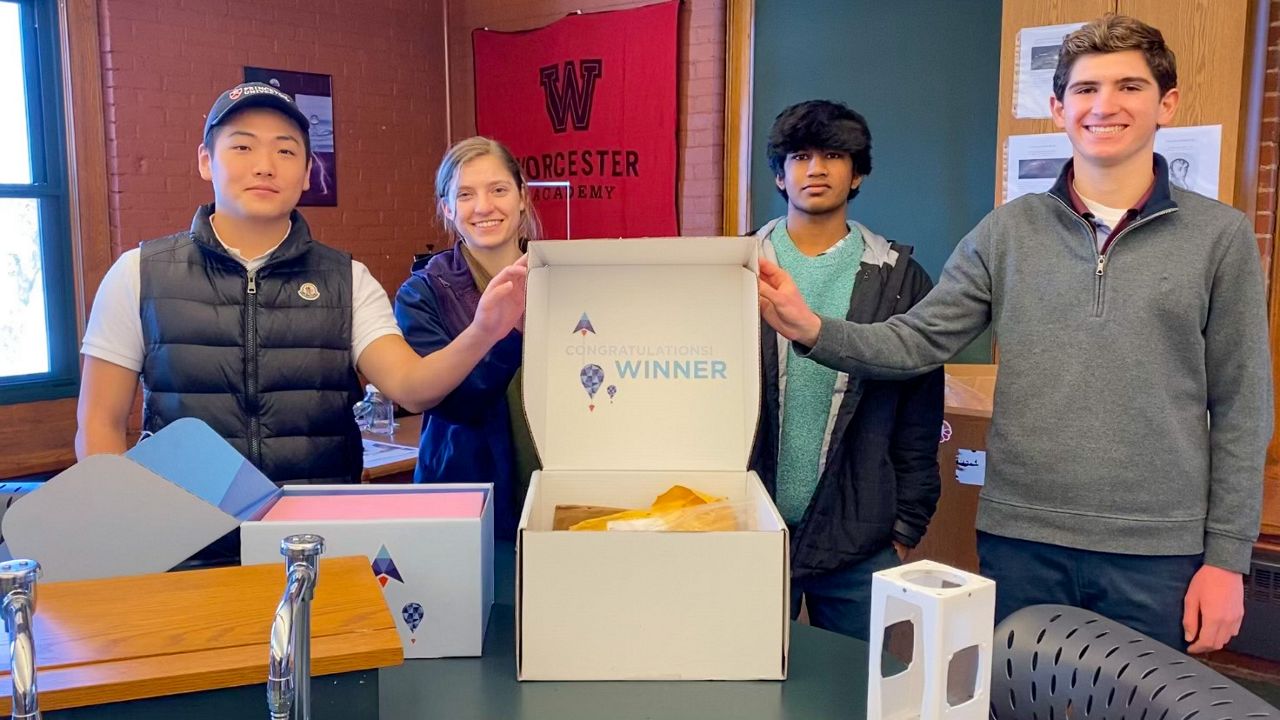 WORCESTER, Mass. — A team of Worcester Academy students are taking their project to new heights. They were selected to work with NASA on the TechRise Student Challenge project.
The Worcester Academy group project was chosen from a national pool to participate in a microgravity exploration mission aboard an aerospace rocket.
NASA sent the students a kit to build their project, which will use cameras to analyze space debris. They say even a tiny piece of debris can cause a lot of damage to functioning satellites.
Students are excited to work with and learn from technologically-advanced engineers.
"Because that's what they do and that's their profession, so it's a good opportunity for us to find out what it's like to be with this team of engineers," said Katie Adiletta, team member.
"It's good because we can learn the history of NASA, what they have done in the past and how we can have a more positive impact in space exploration," said Ritvik Chand, member of the 'team.
"We hope that through our project we can obtain accurate data that can hopefully be applied to future technologies that will mitigate the risks that space debris poses to technologies in orbit," said the innovator. and the project team. lead, Donovan Sappet, said.
The group says the project will be ready and shipped by the end of the school year and will launch in early 2023.