Uvalde cops return to work 3 months after Robb Elementary shooting leaves 19 dead – Crime Online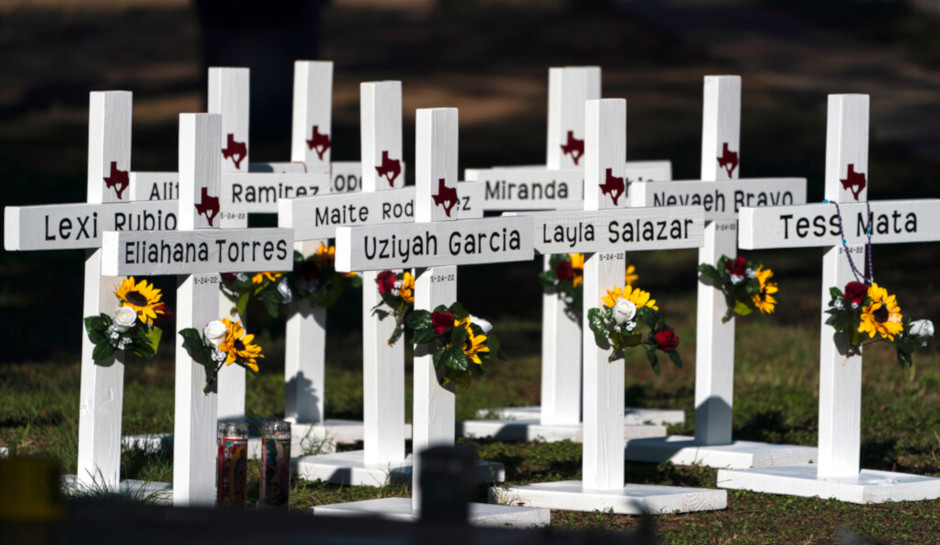 On Monday, a Texas school board said school district police officers would return to duty this fall despite not being assessed for their response to the May shooting at Robb Elementary that killed 19 students and two teachers.
The school board explained that it never conducted a full investigation because it prioritized Assessment of Uvalde Schools Police Chief Pete Arredondo. The council fired Arredondo last week, but residents have asked that the other officers remain suspended until they also undergo an evaluation, according to ABC News.
While officials said all schools in the district will have a single point of entry, one council member admitted that not all doors and frames meant to secure the building have been delivered to schools as some are out of stock. The council also said it had not hired the promised number of police officers and guidance counselors, ABC News reported.
A Texas House committee report into the tragedy this summer blamed law enforcement at all levels, as CrimeOnline previously reported.
Ahead of the legislative report, Texas Department of Public Safety Director Col. Steven McCraw called the response to the May 24 shooting an "abject failure" and blamed Arredondo, the school district's police chief. 'Uvalde.
McCraw said Arredondo failed to quickly tackle 18-year-old shooter Salvador Ramos despite being the on-scene commander. McCraw said Arredondo had what he needed to break into the classroom where the shooter was located within three minutes, but officers remained in the hallway for 77 minutes.
Video footage obtained suggests officers stood aside after the initial shots were fired, even as the shooter fired four more shots. Officers remained inactive even after asking for the keys to a presumably unlocked classroom and collecting tear gas, gas masks and a sledgehammer.
An officer is heard saying that he is "making an entrance" at one point, but that doesn't happen.
Various agencies responded to the scene, including the Texas Rangers, US Border Patrol and US Marshals Service. Despite this, it took an hour and 14 minutes before anyone entered the classroom and killed Ramos. At that time, 21 people died in that classroom.
Arredondo told the media that he did not bring his two radios because he thought they would weigh him down. He also claimed to have spent an hour trying to unlock a classroom door that separated him from the shooter.
However, officials now believe Ramos had barricaded himself in an unlocked classroom and the students waited over an hour to be rescued.
Additionally, security footage allegedly showed police never tried to open the classroom door – contradicting Arredondo's claims that he spent an hour in the hallway trying to locate a key that would open the door.
The families of some of the 21 people killed at Robb Elementary School plan to file a $27 billion class action lawsuit in September. Texas law enforcement and the manufacturer of the weapon used in the mass shooting will be listed as charged.
For the latest true crime and justice news, subscribe to the "Crime Stories with Nancy Grace" podcast. Listen to the latest episode:
Join Nancy Grace for her new online video series designed to help you protect what you love most: your children.
[Featured image: AP Photo/Jae C. Hong]