Officials pledge to CSAN, swear to work against critics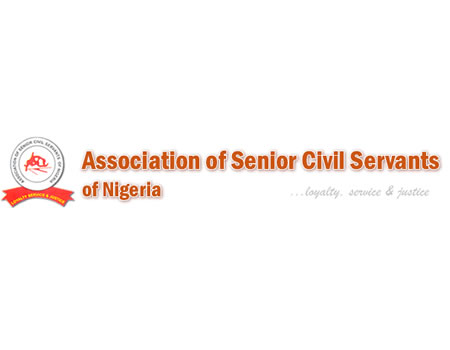 The Abuja chapter of the Association of Senior Civil Servants of Nigeria (ASCSN) has pledged to neutralize attempts by some disgruntled elements to provoke a crisis within the union.
Coming out of a mass meeting in Abuja over the weekend, chairpersons of all units of the association in all Ministries, Departments and Agencies (MDAs), unanimously declared that "those who are determined to derail the association, the only union standing in the public service to defend their interests and pursue their welfare issues, would have to confront them.
According to a press release made available to journalists, the association's leaders in Abuja, who stormed the association's state-of-the-art national secretariat complex in Abuja, commended the association's national leadership for careful management of union resources.
In the statement, signed by 53 unit presidents, the union leaders "condemn in strong terms the malicious publications of an unscrupulous Andrew Emélieze and his cronies aimed at tarnishing the image of the association and its leaders" .
The statement read in part: "The meeting therefore urged the leadership of the association to take appropriate action against those who are behind the online publication of lies against the union and its leadership.
"The meeting also urged the leadership of the association to expel any other union members or staff who have a direct or indirect relationship with those who are bent on destroying the association and discrediting its leaders.
The union leaders therefore passed a vote of confidence on the national president of the association, Comrade Tommy Etim Okon, the general secretary, Comrade Alade Bashir Lawal and all the main leaders of the association.
They also called on the association's many members in Abuja and across the 36 states of the federation to continue to support the current national leadership of the union who has shown an unprecedented commitment to the pursuit of members' welfare. .
"The union leaders also dismissed as ridiculous the allegation that 14 billion naira from the union had been embezzled and questioned how such an amount could have accumulated since its registration when the association had various bills such as pledges salaries, organization of meetings of the CWC, NEC, delegates' conferences, etc., auditors' fees, statutory rebates to union bodies, including branches, chapters and units, subsidies for seminars, payment of rent for union offices throughout the country, settlement of staff terminal allowances, training and retraining of members both at home and abroad, etc., to settle.
"They also postulated that the claim that the union's property housing its national secretariat in Lagos and the building under construction in Abuja had been sold was false."
IN CASE YOU MISSED THESE NIGERIAN TRIBUNE