If Bans Work, RSS Should Be Banned First, Says CPM Kerala Secretary Kodiyeri Balakrishnan | Thiruvananthapuram News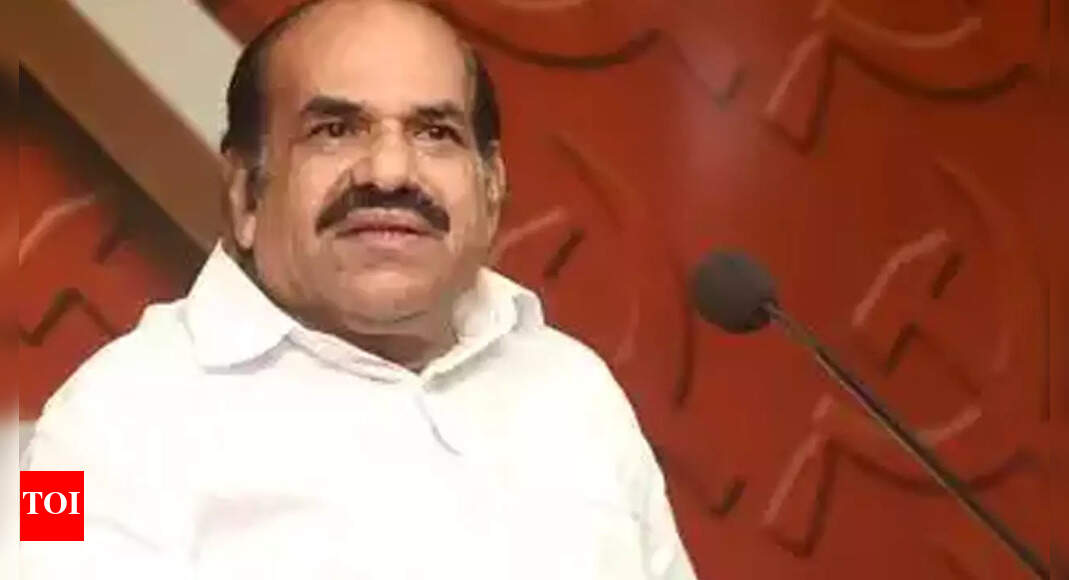 THIRUVANANTHAPURAM: CPM Secretary of State Kodiyeri Balakrishnan said on Tuesday that the RSS and SDPI were fighting to stoke communal tensions in a state with political objectives. Balakrishnan, who declined to back the call to ban the SDPI, said a blanket ban on such organizations would not serve the purpose. "If banning is a solution, RSS should be banned first," he said.
"Banning an outfit is not the solution. If an organization is banned, those who follow the philosophy of that organization will regroup under another name and another banner. It is the RSS that must first be banned; no other organization in the country has carried out more terrorist activities than RSS. The demolition of Babri Masjid was one such act," he said.
He said the CPM would carry out a series of activities to invoke public feelings against terrorist groups. The CPM will hold mass campaigns on April 25 and 26 to stir up public feelings against the RSS and SDPI, he told the media after the CPM state committee meeting.
Balakrishnan said the UDF had a narrow view when it came to the killings of SDPI and RSS men. Instead of condemning the murders and their perpetrators, UDF leaders tried to blame the government. The UDF's stance is not in line with Kerala's centuries-old heritage, he added.
"Killings in Palakkad were planned. RSS and SDPI are trying to use religion for political purposes. True believers should oppose these forces. Majority of believers of both religions are against terrorism. Sangh Parivar is engaged in activities aimed at terrorizing minorities all over the world. The SDPI is trying to spread its ideology using the concerns of minorities," he said.
Balakrishnan said there was no intelligence failure in the Palakkad killings. The murders were meticulously planned. On a question, he said it was up to the Kozhikode district committee to take appropriate action against former MP George M Thomas, who contradicted the official CPM opinion on "Love Jihad".
He also announced the appointment of PE Jayarajan as the new LDF official and the appointment of State Committee member P Sasi as the new political secretary of CM Pinarayi Vijayan. Puthalath Dinesan will take over as editor of Deshabhimani and TM Thomas Isaac will be the new editor of the weekly Chintha. S Ramachandran Pillai would be in charge of the AKG research center and the EMS academy, he said.