How will Defra's alternative to CAP subsidies work? | Analysis and Features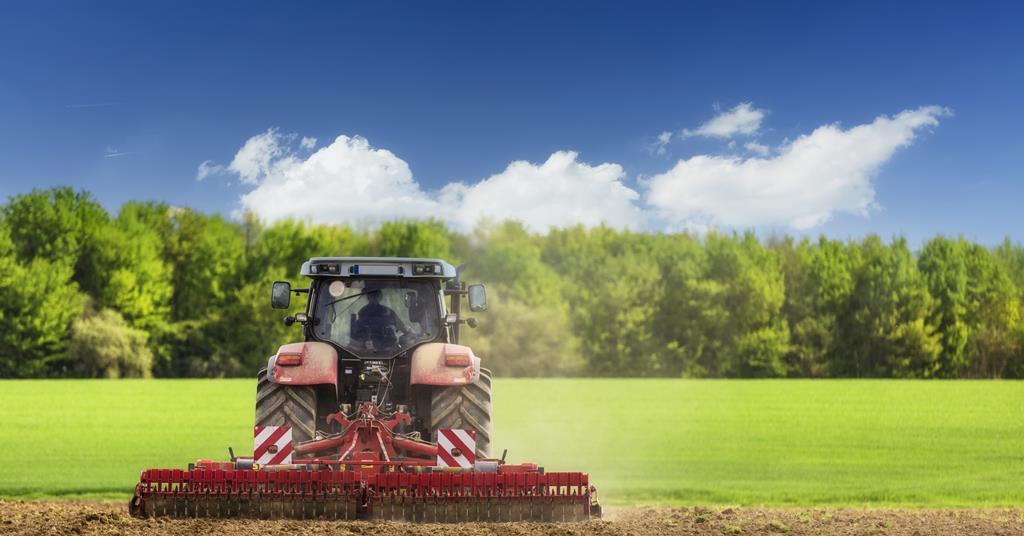 Four years after Michael Gove first outlined plans for a system that rewarded farmers for 'public goods', current Defra incumbent George Eustice has finally set out his vision for post-Brexit farming at the beginning of the month.
In a speech to the Oxford Farming Conference on January 6, he revealed landscape recovery plans and local nature recovery programs that would play a 'vital role' in boosting biodiversity across England .
Together with the Eustice Sustainable Agriculture Incentive (SFI) announced on December 2, the three initiatives form the core of Defra's new Environmental Land Management Schemes (ELMS) – the main delivery mechanism for agricultural grants previously paid into the framework of the EU's much maligned common agricultural policy. (via Defra's Direct Payments Scheme), which based payments on the area of ​​land used by farmers.
But the reforms, described as "the biggest changes in agriculture and land management in 50 years" by Eustice, are already facing criticism. It is feared that they will eventually pose an existential threat to British food production.
So what exactly does it offer, and why are so many people so worried?
What we know about the main changes
Defra says Landscape Recovery (LR) and Local Nature Recovery (LNR) programs will halt species decline by 2030, bringing up to 60% of English farmland under sustainable management by 2030 and restoring up to 300,000 hectares of wildlife habitat by 2042.
LR supports the introduction of methods such as rewilding and habitat restoration techniques such as the creation of woods and wetlands. Applications will soon be open for the first wave of 15 pilot projects, according to Defra, which alone could provide 10,000 hectares of restored habitat and achieve carbon savings of 25 to 50 kilotonnes per year, equivalent to removing up to 25,000 cars off the road.
Read more:
Defra's LNR program, meanwhile, will pay farmers for "locally targeted actions that make room for nature" on farms, such as creating wildlife habitats and planting trees.
In addition, SFI offers staged payments to farmers for improvements in three initial standards: arable and horticultural soils, improved grassland soils, and rough moorland and pasture. The Arable Standard, for example, will pay £22-40 per hectare for activities such as soil organic matter analysis.
More than 3,000 farmers are already testing the new programs.
What we don't know yet
Lots of things about how all of this will be delivered. The Commons Public Accounts Committee channeled the frustrations of many in a scathing report on the plans earlier this month.
He accuses Defra of 'blind optimism' about how it would implement the schemes, with 'no details' on how the environmental benefits will be delivered, or how they will affect English farmers in terms of productivity and finance. This comes despite income from direct payments being more than halved by 2024-25 and phased out entirely by 2028. With the average farm in England making just £22,800 in net profit without subsidies, the fear is that many will die out. business if Defra gets the program wrong, the report adds.
What do others think of the proposals?
The general principles underpinning the encouragement of more sustainable farming practices have been widely praised, with Linking Environment & Farming CEO Caroline Drummond describing the reforms as "an opportunity to be more experimental and targeted" to improve biodiversity . The programs, alongside Defra's Farm and Environment Bills, as well as its 25-year environmental plan, are about "a commitment to building a more resilient countryside and food system", she adds. .
NFU Vice President Tom Bradshaw agrees, adding that this is a "unique opportunity to change national policy to enable farmers to deliver even more, both through production food and improving the environment".
So what is the problem?
With so much at stake, it's crucial Defra gets it right, says Drummond. And the uncertainty around the plans is already threatening to derail a smooth transition.
Farmers need more details, and now, on how ELMS programs will affect food production and outcomes, in addition to meeting environmental goals, warns Bradshaw. "This lack of detail prevents farmers from making critical long-term decisions that are essential to running viable and profitable businesses."
Questions that need to be answered include the costs farmers will incur to participate, while there are also concerns about the lack of options for tenant farmers. Farmers' biggest concern, however, is perhaps that it is now "clear" that LR and NRL will not be sufficiently available to farmers during its initial rollout – making it difficult to replace the declining revenue from existing direct payments as they are phased out.
How badly could this affect farmers in the pocket?
Given the lack of detail, the NFU says it is currently "impossible" to calculate the financial impact of the LR and LNR schemes. Farmers also need more information about SFI deployment and accessibility, adds Bradshaw.
"This lack of detail prevents farmers from making crucial long-term decisions that are essential to running viable and profitable businesses"
His comments are echoed by Riverford Organic Farmers founder Guy Singh-Watson, who says patience with Defra is now running out. Several like-minded but 'commercially constrained' farmers told him 'they are actually delaying tree planting for fear of missing out on Defra funding which is yet to be determined'. And the "consequence of such incompetent governance" is to delay the "public goods" that are widely demanded.
With so much uncertainty about the costs and benefits of the reforms, many farmers, like Fengrain Chairman Paul Wilkinson, have already opted out of these voluntary schemes. "Defra's new approach is to micromanage the land. I doubt it will work," he says. "Food prices will rise due to another poorly thought out policy."
How might self-sufficiency be affected?
As well as the potential for higher prices, the NFU's Bradshaw fears that the ELMS will "lead to a reduction in food production in the UK", leading to the need to import more from countries whose standards would be illegal for our farmers.
What should Defra do?
The NFU (and just about every other food sector body) insists that it is crucial that Defra share information on the financial impacts and eligibility of ELMS "as soon as possible". It's essential that these programs "encourage sustainable food production, allow every agricultural business to get involved, and compensate farmers fairly for the costs they incur," says Bradshaw. Only this will allow the ELMS to attract the participation the government needs "to achieve our collective environmental and zero emissions ambitions".
With that in mind, the ball is now in the court of Defra and George Eustice.


Kevin is The Grocer's Fresh Food Editor, overseeing our coverage related to the retail fresh food sector, including dairy, meat, fish, poultry, produce and eggs, as well as the category of foods of plant origin.

He also helps produce The Grocer's annual Dairymen supplement, while writing about food products, sourcing, sustainability, policy and regulation; and appeared as a radio and TV commentator on the state of the UK food industry.

Before joining The Grocer in 2014, Kevin wrote about retail financial services for a Financial Times trade publication and started his career as a journalist working for regional newspapers in Wales.

Follow Kevin on Twitter: @KevWhite77