GoTo Group continues to work on sustainability, consumers can also participate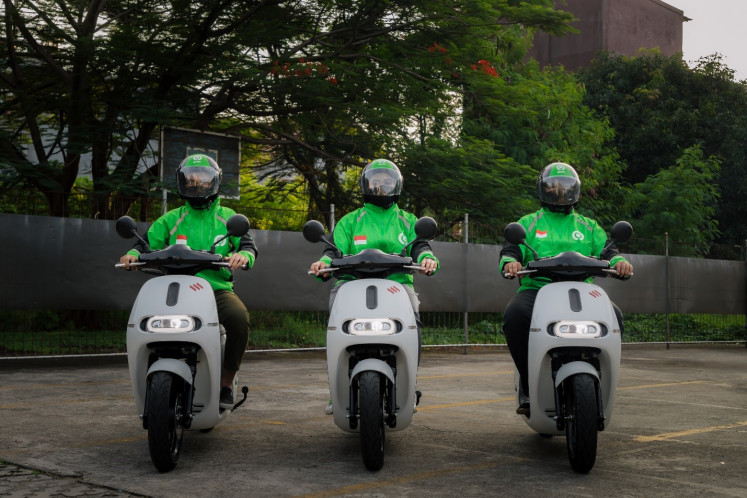 July 11, 2022
.
PT GoTo Gojek Tokopedia (GoTo) has released the GoTo Group's first sustainability report, highlighting three key commitments to a more sustainable approach to business.
Announced on June 3, the sustainability report includes the three companies under the GoTo Group wing – Gojek, Tokopedia and GoTo Financial – and is the first sustainability report to be published since the union of Gojek and Tokopedia in 2021 and the historic listing of the company's shares on the Indonesia Stock Exchange (IDX) on April 11.
Title Mendorong Kemajuan (Empowering Progress), the report includes data from January to December 2021, identifying the most pressing issues for the business, including climate action; diversity, equity and inclusion (DEI); use and disposal of packaging; as well as governance structures and business ethics.
Overall, the report encompasses GoTo Group's "Three Zeroes" commitment; Zero emissions, zero waste and zero barriers. The company has pledged to publish a Roadmap for the Three Zeroes Commitment soon on the official GoTo website, with the aim of dynamically updating stakeholders on the company's progress and performance in environment, sustainability and governance (ESG) in real time.
GoTo Group CEO Andre Soelistyo said in a statement that the three zeros goal encourages everyone at GoTo to decarbonize business operations and a broader ecosystem, build a fully circular platform and to invest in the growth of employees and partners to become an inclusive company.
"We want to set the bar for moving Indonesia and Southeast Asia forward, and be accountable to all of our stakeholders, including investors, partners, employees and regulators," he said. he declares.
Sustainability in the foreground

The GoTo Group Zero Emissions Pledge aims to achieve net zero emissions by 2030 through the implementation of emission reduction and carbon offset strategies. Meanwhile, GoTo Group's Zero Waste commitment aims to reduce and ultimately eliminate environmental pollution, including diverting as much waste as possible from landfills.
At the same time, the company's sustainability commitments go beyond the environment. The Zero Barriers commitment aims to empower people by finding the right talent, developing the skills they need, accelerating financial growth and inclusion, and striving for diversity, equality and inclusion within of the company and its ecosystem.
According to GoTo President Patrick Cao, the company is committed to creating long-term value for its ecosystem.
"It is imperative that we incorporate ESG best practices into our governance structures and processes. We do this by holding GoTo senior management accountable for our ESG performance, providing oversight to our Board of Directors, and setting sustainability goals across our operating companies that align with the global standards for ESG disclosure and reporting," he said.
Patrick added that GoTo has also expanded its external advisory board to oversee the company's efforts and regularly provide suggestions and feedback.
"Ultimately, this ensures that we are all moving in the same direction, and defines and measures progress in a consistent way."
A collective role for the greater good
While GoTo Group's report showcases the company's own commitments, customers can also get involved in promoting sustainability – with something as simple as a tap of the screen.
By activating the GoGreener Tree Collective feature on GoCar and GoRide journeys, users can participate directly in the absorption of the carbon footprint generated during their journey. They can calculate the carbon footprint they generate each day, which will then be converted into the number of trees they need to plant to absorb the carbon they produce. The feature charges an additional Rp 1,000 (less than UA 1 cent) for each GoRide trip and Rp 2,000 for GoCar trips.
Gojek has partnered with artificial intelligence and Internet of Things start-up Jejak.in to calculate the carbon footprint of each trip and conservator Lindungi Hutan to plant and monitor tree growth. To date, the initiative has planted approximately 5,000 trees in 13 locations across the country.
For greener driving, the GoRide Electric service is currently available for journeys in South Jakarta, while the recently launched GoTransit service allows users to easily combine public transport with first and last mile transport services. on Gojek. In just three months, GoRide Electric reached its target distance of 1 million kilometres.
Customers can also reduce plastic waste by leaving a note to not include straws and disposable cutlery with every GoFood order. At the same time, the company also encourages its users to be respectful and grateful to its driver-partners, which include drivers with disabilities.
Tanah Sullivan, GoTo Group Chief Sustainability Officer, said the sustainability report and the challenges faced in 2021 provided the company with even more motivation to act more urgently, leveraging its combined ecosystem to amplify the global impact and reach of GoTo.
"At GoTo, we put the human side of our ecosystem at the heart of everything we do, which is in line with our sustainability strategy. Our goal is to always act in their best interest, to ensure our business model continues to create lasting positive impact for people and the environment, and to hold ourselves accountable to global best practice standards for sustainability," she concluded.