Director General JKPCC inspects the progress of work on the new legislative complex: request to resume duplicate work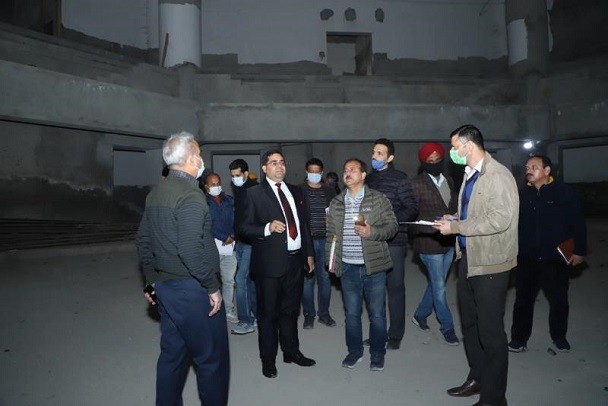 The Director General JKPCC inspects the progress of work on the new legislative complex: request to resume work in double shifts
December 19, 2021, Through City News
JAMMU, DECEMBER 18: Rajesh K Shavan, Managing Director of Jammu Kashmir Project Construction Corporation (JKPCC), today inspected the progress of construction of the new legislative complex here at the Jammu Civil Secretariat.
He was accompanied by ED (chief engineer) JKPCC, Er. PK Sharma, Managing Director Jammu Er. MA Wani, DGM Civil, Electrical, Mechanical and other personnel associated with the project.
The Director General reviewed the completed and balanced field works and issued the necessary instructions for the demarcation of land required for the project by the tax authorities, the immediate resumption of existing contracts with contractors / consultants, tenders for balancing work, etc.
Instructions were given to the ED and site engineers to immediately prepare the BOQ in coordination with the consultants and explore the possibilities of developing the Legislative Council Room as a multi-purpose room with a separate entrance.
The Director General was informed of the state of the art of electromechanical components to be installed in the assembly complex by the DE.
Engineers have been instructed to make all necessary arrangements to resume work on a double shift so that the work is completed by July 2022.