Dewey Commissioners working to punish tax evaders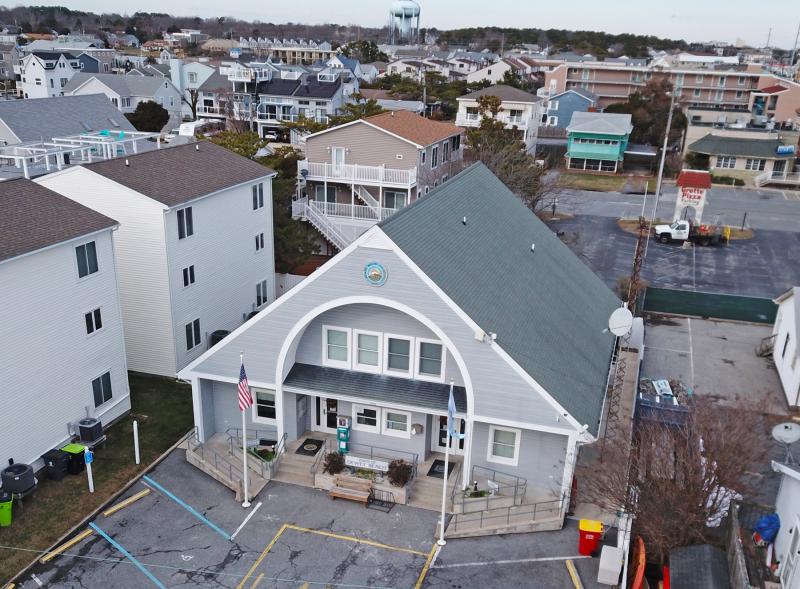 Dewey Beach Commissioners continued discussion April 8 on enforcement of rental property owners' compliance with license and lodging taxes.
By city code, landlords who rent properties must purchase a residential rental license and pay a 3% lodging tax on such rentals to the city each year.
City attorney Fred Townsend said the current code imposes a fine of 10% per month for non-compliance with paying taxes, which could escalate quickly and be ruled unconstitutional by a court. He recommended reducing the fine from 10% to 1.5% to match fees in other cities.
A $500 fee for non-compliance already exists in the city's code, Commissioner Gary Persinger said, and all other cities in the same situation must rely on gross rental receipts reported by landlords.
Since the $500 fine exists, Persinger said, the city could institute a fine for not submitting raw rental receipts and use those to calculate the penalty.
Mayor Bill Stevens said the software authorized for purchase last month will estimate the amount of revenue per property. He said the city could fine owners $500 for not submitting the amount owed to the city plus a 1.5% revenue estimate, allowing owners to submit actual revenue collected.
Townsend said some landlords will withdraw their permits, or claim no tenancy has taken place, and report no income; then they can try the same thing the following year. These owners may be required to certify their income.
Persinger suggested keeping the $500 fine for not having a permit, requiring a certified gross rent receipt report, and if they don't provide it, re-imposing a fine and charge of 1.5% per month on the initial amount of accommodation tax due for each unpaid month.
Stevens said it was a good suggestion to change the current order and apply an administrative fee. Part of the intent of the order is to make the public understand the ramifications of not being licensed and not reporting rental income, he said.
A vote on the draft ordinance has been tabled for a future meeting.
Commercialization of the beach
City manager Bill Zolper said he has received many requests from businesses on the beach, including volleyball and skimming lessons, yoga and picnics. The Lynam beach concessionaire pays significant fees to operate on the beach, Zolper said, and he asked for comments on how to handle the claims.
"It's a $109 commercial license, and some of these people out there are making well over $10,000 on the beach using our public beach for that," Zolper said.
Commissioner David Jasinski said some people see businesses on the beach as a service while others see it as marketing. Fairness is necessary, Jasinski said, but he was unsure how to handle the demands.
"In your opinion, Lynam is paying $70,000 a year and I think they technically have the right of first refusal for any kind of business in paying that fee," Jasinski said.
Going forward, Townsend said, commissioners should review and authorize applications thoroughly rather than on ad hoc analysis. Perceived commercialization was an issue years ago, Townsend said, leading to a clearances recall.
Persinger said the topic should be open to the public for comment. Commissioner Paul Bauer said hours could be blocked after lifeguard hours for events that commissioners could set and leave approvals to the discretion of the city manager.
Zolper said some businesses operate all summer with a one-time fee of $109. He said he could develop a fee structure because some people make a lot of money on the public beach.
Stevens said he didn't want to look at the subject as an income tax, but as a use of public space. He asked the commissioners to research the subject, which will be put on the next agenda for discussion.
Verizon Update
Deputy City Manager Jim Dedes said Verizon sent out the required annual plans on April 5 and 7, which were maps showing where its poles are currently located. Dedes said he thought Verizon would submit a written plan, but wireless consultant CTC said the submission was typical.
Annual plans show the five locations on the ocean where 5G hubs are located at Cullen, St. Louis, Clayton, Rodney and Collins streets, Dedes said. The plan also shows relocations offered by Verizon, which the city is under no obligation to accept, Dedes said.
When the city receives relocation requests from Verizon, they will be discussed with the CTC and they will have to go through the requirements of the orders, he said.
Jasinski said industry journals have reported that Verizon may be dropping millimeter-wave 5G, which was the type of technology Verizon needed to be close to the range. He said he would like Verizon to include in its annual plan what kind of 5G technology will be on the poles.
Dedes said Verizon did not specify what kind of technology was used. Verizon spokesman Chris Serico did not respond to an April 13 request for comment on what kind of 5G technology will be used on the relocated poles and when Verizon plans to submit applications to relocate the poles. poles.
Separately, commissioners voted unanimously to approve an ordinance allowing the towing of vehicles parked in a designated parking spot for lifeguards.