Alumnus wins national award for work on blockchain and game theory in cybersecurity | FIU News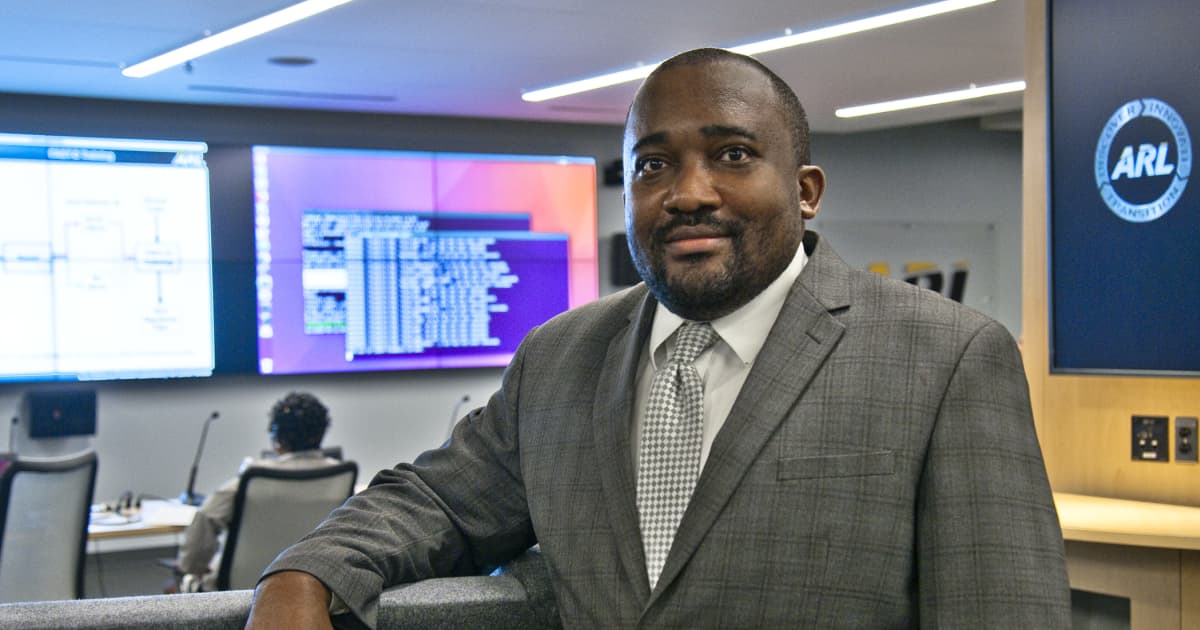 Charles Kamhoua MA '08, Ph.D. '11, an alumnus of FIU's College of Engineering and Computer Science, recently won the Institute of Electrical and Electronics Engineers, Inc. (IEEE-USA) Harry Diamond Memorial Award. The honor recognizes members of the U.S. government "for their contribution and leadership in the area of ​​blockchain and game theory for cybersecurity while serving the U.S. government."
Kamhoua is currently a senior electronics engineer at the Army Research Laboratory of the U.S. Army Combat Capabilities Development Command. Kamhoua earned a bachelor's degree in electronics from the University of Douala in Cameroon, a country in West Central Africa. He obtained his master's degree in telecommunications and networks and a doctorate. in Electrical Engineering, both from FIU.
His thesis work, conducted under the supervision of Niki Pissinou — pprofessor and director of the Institute of Telecommunications and Information Technology – focused on "Modeling security and cooperation in wireless networks using game theory".
"I am honored to receive this important technical recognition," Kamhoua said of the recent award. "I never imagined I would get this far when I was teaching school in Cameroon, but the opportunities are there if you work hard and look for them."
He specializes in blockchain and game theory for cybersecurity and cyberdeception. Since graduating from FIU in 2011, Kamhoua has been a prolific researcher, having authored or co-authored more than 250 technical papers, five of which received Best Paper awards. He is also the author or editor of four books related to network security and holds three US patents, with several more pending.
"Dr. Kamhoua's research record on blockchain and game theory for cybersecurity is exemplary," said Sachin Shetty, a professor at Old Dominion University who has collaborated on several projects with Kamhoua. its partnership with industry and academia have resulted in solutions that address complex cybersecurity challenges on the battlefield and in the commercial sector.
Along with an outstanding career in research, Kamhoua has received recognition from a wide variety of professional, civil and governmental organizations. He was a visiting scholar at Harvard and Oxford universities and received attention and praise from the White House, the US Congress and the Pentagon for his contributions. He is the recipient of the 2020 Sigma Xi Young Investigator Award for Outstanding Leadership and Contribution to Game Theory Applied to Cybersecurity and the 2019 US Army Civilian Service Commendation Medal.
In 2019, Kamhoua received the annual Federal 100-FCW Award, which is given to individuals who have had an outstanding impact on federal government computing efforts and the IEEE ComSoc Technical Committee on Big Data Best Journal Paper Award. In 2018, he received a Fulbright Senior Specialist Fellowship, and the previous year he received the 2017 Air Force Research Laboratory Information Directorate Basic Research Award" for his achievements outstanding in fundamental research".
Kamhoua is also a recipient of the Fred I. Diamond Award for Best Article Published at the AFRL News Directorate, 2016 FIU Charles E. Perry Young Alumni Visionary Award, 2015 Black Engineer of the Year Award (BEYA ) and the 2015 NSBE. Golden Torch Award – Pioneer of the Year.
"None of these accomplishments would have been possible without the education I received at CRF and the support and encouragement I received from faculty, especially my mentor, Dr. Niki Pissinou," said concluded Kamhoua.