After joining the job, Pabna TTE Shafiqul is fined Tk 9,000 I The Daily Star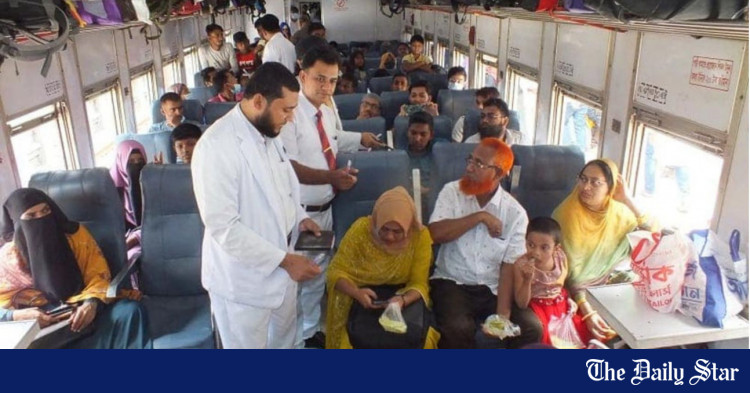 With the entire nation still debating his suspension and then the removal of the suspension order, Traveling Ticket Examiner (TTE) Shafiqul Islam returned to work today and was fined Tk9,000 from passengers of the train traveling without a ticket.
Today he joined work on the Rupsha Express intercity train, which was bound for Chilahati from Khulna, our correspondent in Pabna reports.
For all the latest news, follow the Daily Star's Google News channel.
As the train passed through Parbatipur at around 4:00 p.m., he said, "I collected a fine of Tk 9,000 from passengers traveling on the train without a ticket."
He said he was happy to play his part in increasing railway revenue.
He said: "Four TTE including me are working on the train today. Once the journey is complete we will know how many fines have been collected in total."
"Since getting the TTE job, I have tried to carry out my duty with honesty and commitment," he added.
TTE Shafiqul, who is from Pakshey Division at Ishwardi headquarters in Pabna, was suspended on May 5 for fining three passengers who failed to buy tickets and posed as relatives of the Minister of Railways of iron. According to the railway sources, he was suspended for "misconduct with three passengers".
The suspension order was later withdrawn.