Academics suggest Singapore's new work visa will attract high-income talent to Hong Kong in preference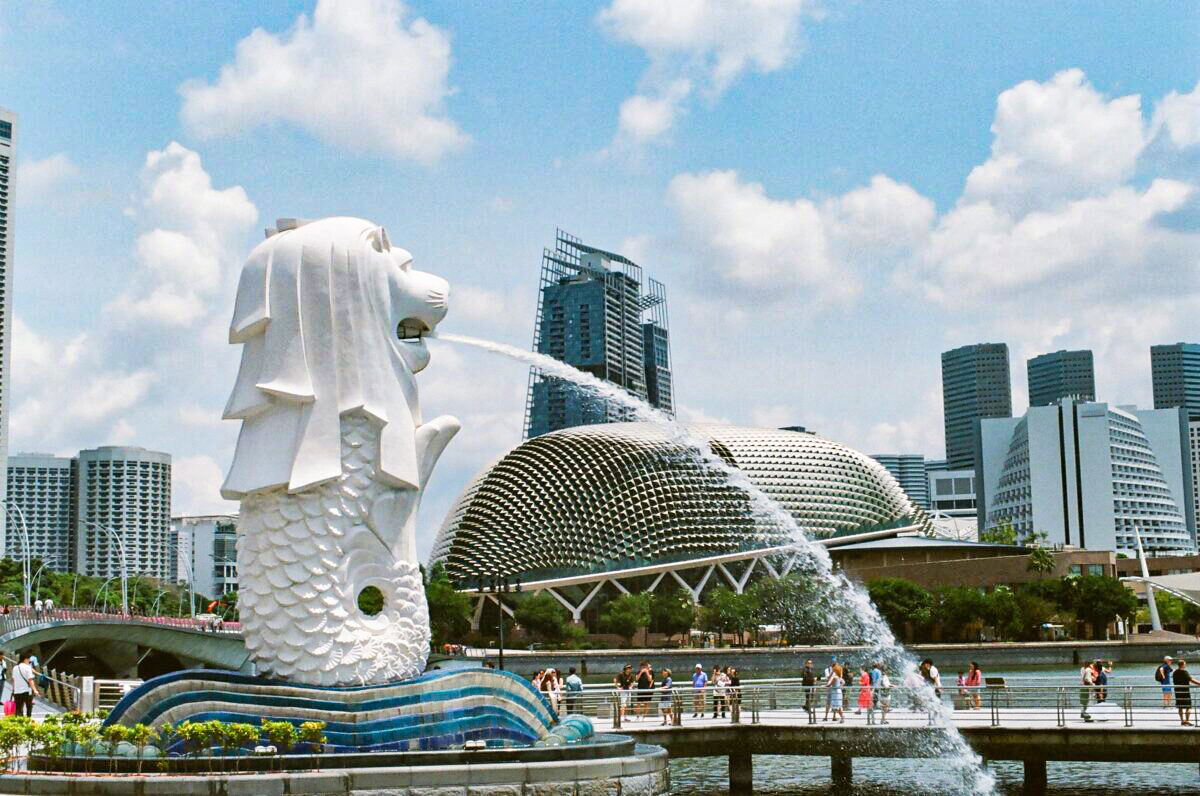 The wave of mass migration from Hong Kong continues and the pandemic measures have also discouraged foreigners from coming to Hong Kong. Singapore, which has always been seen as a competitor to Hong Kong, recently launched a new work visa program to attract talent. The researchers commented that this "gave an extra boost" to Hong Kong.
The new Singapore visa targets high-income foreigners with a monthly salary of S$30,000 ($21,500) or more. They can apply for a five-year work visa, and their family members can also live or even work there. The Singapore government has said that if they have outstanding achievements in sports, arts, sciences and other sectors, even if their monthly salary is below the requirement, they will be granted visas after review.
Benson Wong Wai-kwok, a former assistant professor of politics and international relations at Hong Kong Baptist University, said the two cities are both export-oriented economies and compete with each other, "the 'one gets what the other throws away'. But starting with former Hong Kong chief executive Leung Chun-ying, not all business leaders had the capacity to address the structural problems Hong Kong faced.
"It's very obvious that Hong Kong is not attractive compared to Singapore." The Singaporean government has been watching the pandemic in Hong Kong, and the launch of the National Security Act in 2020, they are 'giving an extra punch' to Hong Kong as they attract Westerners who were originally based in Hong Kong. Kong to move their headquarters to Singapore.
It is expected that the number of unemployed in Hong Kong will increase, or that "economic bloodshed" will cause social unrest.
Benson explained that "economic bloodshed" refers to human resources, the rule of law, a fair business environment and international relations. Hong Kong "doesn't have those things now", making "Hong Kong the same as [mainland] China."
For example, the world does not believe that Hong Kong courts will fairly deal with commercial disputes between foreign and mainland Chinese companies, and the Hong Kong government is following the mainland's "dynamic Zero-COVID strategy", which is becoming increasingly crazier.
Foreigners who do not come to Hong Kong go to Singapore instead, where they enjoy better legal protection.
Overtaken by Singapore
Benson said the extreme Zero-COVID policy in mainland China is making China increasingly isolated from other countries, and Hong Kong, as part of China, is suffering the same way. International talents rather choose Singapore which is politically more stable and more open.
Moreover, due to the downturn in the mainland economy, Hong Kong's previous role as an agent has been weakened. "The consumer [China Market] is not doing well either, Hong Kong can be described as a "broken bridge", and thus Singapore "won without doing anything".
Law Ka-chung, the economist, said on the online program of D100 (Hong Kong's internet radio station) that foreign elites did not prefer Singapore 10 years ago. At that time, "Hong Kong's environment was relatively better and the mainland economy was booming. People might think Hong Kong's outlook is better than Singapore's. Singapore has a dictatorial government and freedom is restricted. But after ten years, the situation in Hong Kong has deteriorated sharply. "People make their choices wisely, Hong Kong was just a bit better than Singapore in the past, and now it's obvious that Hong Kong is worse than Singapore."
'Less attractive'
Although the Quality Migrant Admission Scheme in theHong Hong Policy Address is released in October, the effect is expected to be less attractive.
Law said previous policy speeches had measures to attract talent, but in the current environment, people from abroad will not return.
Benson felt that the so-called Quality Migrant Admission Scheme will attract people from Mainland, North Korea, Iran, Pakistan and those underdeveloped countries and then constantly attract those people with money, but they will be less useful in Hong Kong.
Meanwhile, in response to the continued decline in the population of primary and secondary school children, Tang Fei, a member of the Legislative Council and vice president of the Hong Kong Education Workers' Federation, proposed last month to introduce students from mainland China or Southeast Asia to study in Hong Kong and pay their tuition fees.
Benson said those suggestions are "off the mark." If Southeast Asian students focus on learning English, they will go to Singapore or Malaysia, and those focusing on learning Chinese will go to Taiwan, where the life index is weak.
What has happened in Hong Kong in recent years has been reported by overseas media. It has changed foreigners' perception of Hong Kong.
"Desire to escape"
So far, Hong Kong's border with the world has yet to reopen since the outbreak of the pandemic; while most places around the world have been 're-opened' and entry and exit restrictions have been eased.
According to recruitment firm Robert Walters, more than 700 finance professionals moved from Hong Kong to Singapore last year.
In addition, the Hong Kong Investment Funds Association surveyed 36 fund management companies last month, and two-thirds of them described attracting overseas talent to Hong Kong or staying in Hong Kong for global and regional positions as "extremely difficult" or "difficult";
Nearly 70% of companies said it was "extremely difficult" or "difficult" to recruit foreigners to work in Hong Kong.
More than 97% of companies responded that reopening Hong Kong's border to the world is the key to regaining Hong Kong's competitiveness and enhancing its attractiveness for talent, and it is also a basic condition for being a center. international finance.
Societe Generale, whose Asia-Pacific headquarters is based in Hong Kong, had reached an agreement with the Singaporean government in May to allow the company to relocate at least 12 bankers from Hong Kong to Singapore, describing their employees in Hong Kong are "eager to escape the strict pandemic restrictions on Chinese territory", reports the Financial Times.
Additionally, Bank of America, JP Morgan Chase and Citibank transferred employees from Hong Kong to Singapore.