A fierce work carved from muscle, bone and gut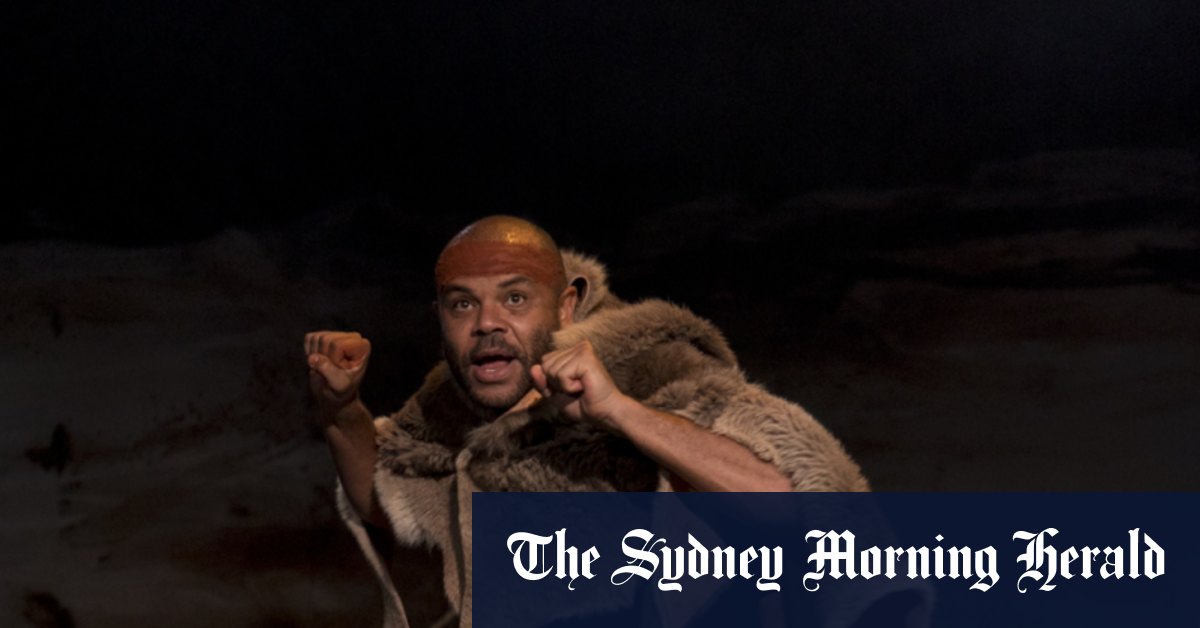 At what price
Belvoir Street Theater
February 2
Until February 20
★★★★
In the breath before Nathan Maynard At what price begins, the scene unfolds under a blanket of stars. The effect is immediate and transporting.
As the lights (by Chloe Ogilvie) settle in, we can see the landscape, all open air and the gestures made to space and place (design is by Jacob Nash). We're in Putalina (Oyster Cove, Tasmania), and even for the interior scenes we know we're under that sky on reclaimed Aboriginal land.
Then we meet Boyd (Luke Carroll, the hot center of the play), who is plotting the repatriation and return of the stolen remains of William "King Billy" Lanne. (His life and the tragedy of his death – and what followed – are both historically accurate and devastating.)
Boyd must play a key role in the cultural practices necessary to bring the spirit of Lanne back to the land and then rejoin his ancestors. As he begins work with his partner, Nala (the brilliant Sandy Greenwood), a new tent pops up in their community. Gracie (Alex Malone) claims she's here to do a thesis and quickly begins a flirtation with Daniel (Ari Maza Long), who is close to Boyd.
But can the past be forgotten, even symbolically, when Palawa identification methods were dictated by governments rather than community practices? When even reclaimed land can be contested and disputed?
Loading
The horrors of genocidal colonization are central to Maynard's play. It is a tragedy of trauma, displacement and intergenerational grief; it is a piece sculpted from muscle and bone and filled in from the gut.
A finely crafted story and perfectly lively dialogue come together to pose tricky questions with ferocity and grace in turn. Brendan Boney's compositions raise the tension.